I was wanting to blog more but haven't really came up with anything. Seeing how my fiance is in Indiana for a week I have been staying at my place in the city. Instead of at my parents so no pics of the animals :(. I cant wait for Amanda to come home later this week so I can give her the present I got her. I am sure you guys will find out about it soon after I give it to her.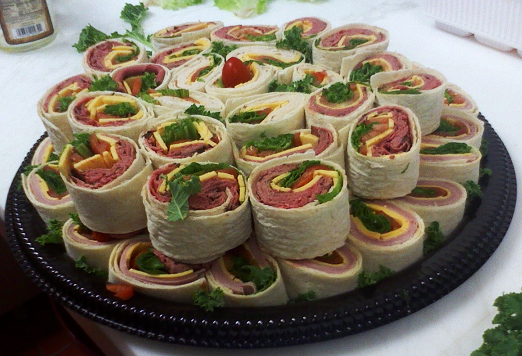 My favorate Platter to do been making a lot of them
I work as a Asst deli manager at a supermarket so this week is probably the busiest of the year. Brings a whole new meaning to the terms not knowing which way to turn and running around like a chicken with its head cut off. At least there are only two more days of it but those will be the two busiest yet. I cant lie I enjoy the excitement and the challenge. We have a mess load of platters to do so much so that someone is coming in a 3 30 am on christmas eve to start them
.
Have FUN!!!!!