The Wonder Of Frosty
Well its been awhile almost three weeks since I have last blogged. The nasty harsh record setting winter we have had here in Connecticut seems to be weakening it's hold. We have had a few days in the fifties and last Saturday Deer Path Farm welcomed its second kid of the spring. A cute little doe Named Frosty out of Susie and Jasper. With the classic little ears a result of her father being a purebred Lamancha.
With Mom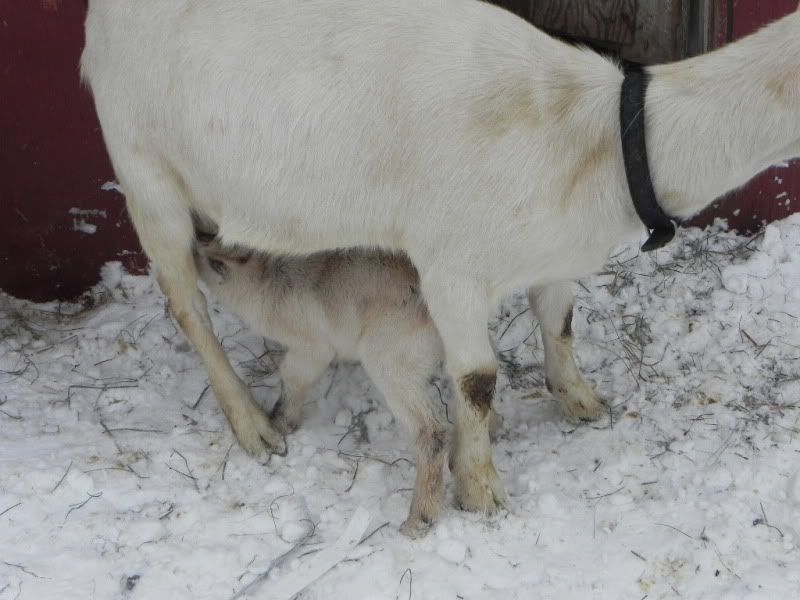 Warm Milk
Over Here Mom
Dad enjoying breakfest
Enjoy and Have Fun!!!!!