Sister Milking Fly
Such A Sweet Heart
Ok I decided to post about one of my favorite things, my Lamancha doe FireFly and pictures of all the kids she has had. She is such a sweetheart with the sweetest personality. As you can probably see. She is due to have kids in the next few months. I cant wait.
Tim Mcgraw
Jose
Casey and Tinkerbell the day they were born
I got ya
Nubian Buck Ellie May and Sarg's father
Elllie May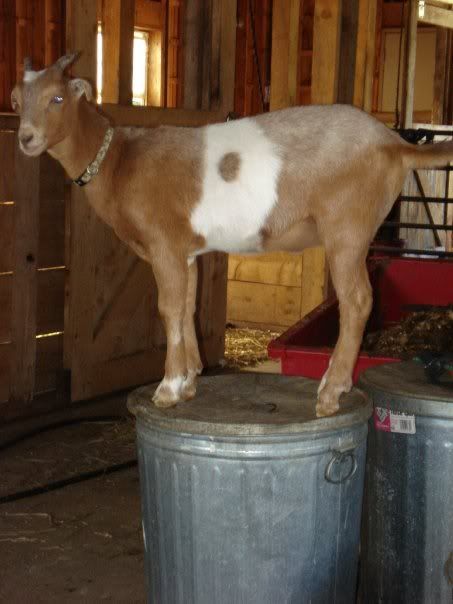 Sarge
Notice the funny little Yodi ears on Sarge and Ellie May from the Lamancha Nubian cross. Lamancha bucks were hard to find where we live NW Ct so we had to breed her to a nubian. We now own a Lamancha buck named Jasper. Enjoy HAVE FUN!!!